Sometimes it is difficult to find a reason to smile, especially when troubling news floods the papers, television, blogs, etc. On Wednesday, the New York Stock Exchange halted trading for over three hours, and several media outlets are reporting that the nation should be prepared for future cyber attacks. On Tuesday, we learned that the Indiana home of Subway spokesperson Jared Fogle was raided by the FBI as part of a child pornography investigation.
SMH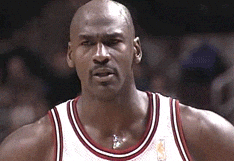 It is important to find things to smile about despite the discouraging stories that leave us with our heads shaking week to week. For instance, Saturday is July 11, which means free Slurpees at all 7-Eleven locations nationwide (OPRF locations listed later in the article). The Cubs are having an incredible season and if the MLB Playoffs started tomorrow, they would be in it. There is a dog named Bob and he hangs out with a hamster and crew of birds. You can follow him on Instagram and Facebook.
Boom. That's three things off the top of my head that make me smile.
I am not saying that you should ever disregard current events as a means of living by the "ignorance is bliss" philosophy. But if you're anything like me, it helps to focus on the innocuous parts of life to stay happy in a world that's "upping the crazy" year after year. Spending time at your home over a beautiful summer weekend seems like a great way to get in touch with the cheerful parts of life, because OPRF is always a pleasant place to be.
—
Friday Family Night
The Park District of Oak Park presents the second Friday Family Fun Night by celebrating America's pastime, baseball. The event will take place at the Ridgeland Common Recreation Complex pool between 5-7 p.m. Participation is free for season pass holders or $5 per family for up to five members ($3 for each family member after that).
One Book One Oak Park
The discussions continue Friday from 1-2 p.m. at the Oak Park Public Library, Dole Branch, 255 Augusta Blvd. "What We've Lost is Nothing" by former Oak Park resident Rachel Louise Snyder is the book being highlighted this year. For more information on this summer's One Book One Oak Park, read the full article here.
7-Eleven giving away free Slurpees on Saturday
Get a free Slurpee at any 7-Eleven location from 11 a.m. to 7 p.m. No purchase is required to obtain a cup of icy joy on a hot summer day.
Locations in the area:
240 Chicago Ave., Oak Park
661 South Blvd., Oak Park
205 Harlem Ave., Forest Park
1140 N. Harlem Ave., River Forest
Battle of the Bands Forest Park
The Park District of Forest Park will host a regional competition for band members between 12-20 years-old at 7501 W. Harrison St., Saturday from 1-7 p.m. Winners of the competition will advance to the Illinois State Fair in August.
Free Sunday Summer Concert Series
The free concert series continues this Sunday at Scoville Park from 5:30-7:30 p.m. The Saturday June Band will take the stage this time around. The five-piece rock group has received praise from JBTV, the event staff at Navy Pier and the Chicago White Sox from past performances.