Two very good friends of mine recently bought a house in Forest Park. And while they will tell you that they did so because that's what "adulting" is all about, I know that their primary motivator was to find a place with a nice yard for their dog, Opie.
Millenials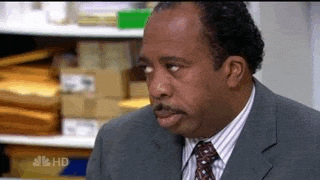 That's why Jon and Rosana (my friends) are hosting a housewarming party this weekend and I don't know how many "plus ones" I get but I'm in good standing with them so if you don't have anything going on, please tell me so I can see what I can do. "It never hurts to ask," my father always told me.
If you find this invitation odd, especially because I am not in any justifiable position to extend it, I've pooled together a list of events and activities happening around town this weekend that are 100% not strange for you to attend.
—
"Pawty" at BeerShop
In keeping with the canine theme, BeerShop Oak Park welcomes all dogs and their owners to visit the taproom on Saturday from 4-7 p.m. for beer and free pizza. The owners are partnering with 6 Mutts food truck so there will be plenty of treats for all the good boys. After a long legal battle, dogs have officially been welcomed back to BeerShop so it will be a "pawty" to remember.
5th Annual Food Truck Rally
The Rotary Club of Oak Park-River Forest will host the 5th Annual Food Truck Rally at Keystone Park in River Forest on Saturday from 3:30-9:30 p.m. This family-friendly event will have live music & entertainment, games, and of course several food trucks showcasing their goods. Expect to see vendors like Trattoria 225, Carnivore Oak Park, Beaver's Coffee & Donuts, and more. Most importantly, Oak Park Brewing and Kinslagher Brewing will be at the rally to ensure the beer garden is fully stocked.
Barclay's Live Music Saturdays
Head to Barclay's American Grille in the Carleton of Oak Park Hotel on Saturday at 7 p.m. to catch a live music set from Ian Leith and Friends while you enjoy drinks, food, or a combination of the two. The bartenders at Barclay's make a great martini (of which there are nine to choose from), have an extensive cocktail list, and they are always happy to simply pour you a glass of beer or wine.
Farmers' Market
The Oak Park Farmers' Market is open Saturday from 7 a.m. to 1 p.m. Items for sale include locally grown produce, flowers, bedding plants, honey, cheese, frozen meat, bread, and doughnuts. Cash is the preferred method of payment but credit and debit are available depending on the vendor. The Farmers' Market is located in the Pilgrim Congregational Church parking lot, 460 Lake Street, Oak Park.
Sculpture Walk
The Sculpture Walk is a summertime staple in Oak Park that you can enjoy at any hour of the day. The Sculpture Walk is a free, self-guided tour of various art pieces located on Oak Park Avenue between Lexington and Van Buren. Visitors are welcome to download a free app called Otocast to access information about the sculptures and hear descriptions of the work dictated by the artists themselves. Check out the art while you still can. The pieces will be up until Sept. 4.
—
If you have events planned that you would like to be included in articles like this, please email your event info to aroundoakpark@gmail.com so we can get the word out!